We're proud to unveil two new exclusive print offerings by a new artist to the gallery, David D. Oquendo.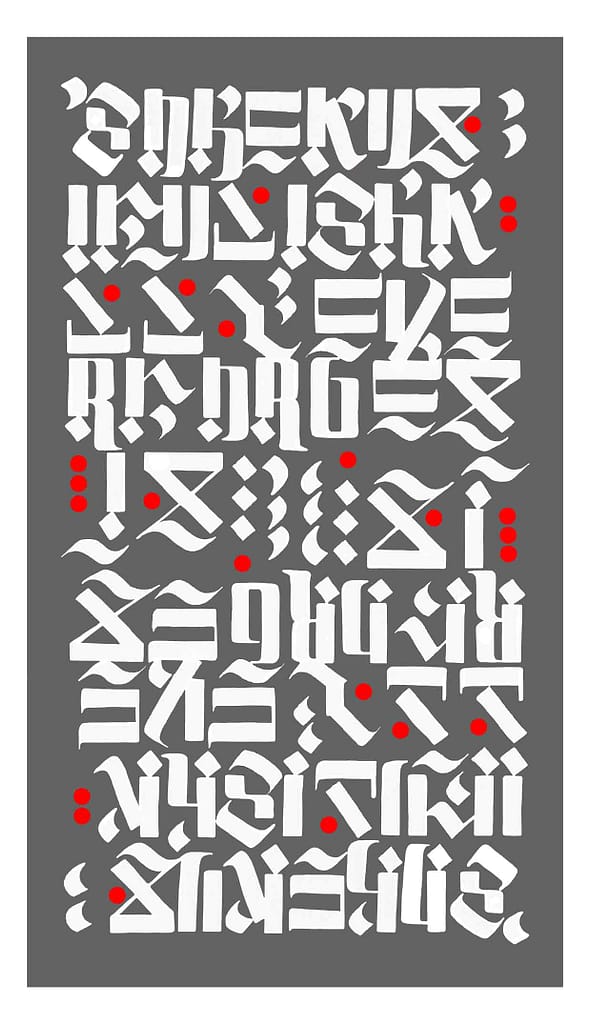 David was born in Puerto Rico and currently lives and works in New Jersey. On the occasion of releasing his two new prints, which are only available from Gitana Rosa, we asked David a few questions about his background and current practice as an artist. Here's what he had to say.
GR: When was the turning point when you committed fully to your work as an artist and pursuing it? Tell us a bit about your backstory.
DDO: My turning point is definitely attending graduate school. I attended Montclair State University, pursuing an MFA degree. During those two years, I realized, "Wow, I can really do this. I got what it takes." After my thesis show at White Box Gallery in NYC, in 2012, I hit the ground running. I used that creative momentum that came from preparing for the show to be a part of more shows, collaborations, residencies and mural projects. I have not really stopped since. I'll admit, grad school was tough. Really tough. But in retrospect I am so happy I did it.
GR: Tell us about your art-making process. What lead you to choose your current medium?
DDO: My undergrad professor and mentor Denyse Thomasos is the first person to introduce me to painting. Growing up I only drew. To be honest, pencils were pretty much the only thing I could afford. Denyse gave me a crash course in painting, color, composition, process, etc. I fell in love with paint. There is no better feeling, at least for me, than applying paint to canvas – or even better, applying paint on a wall. I still use other mediums other than paint. When customizing t-shirts I use bleach. When designing logos I'll use pen-and-ink on paper, then I'll edit it using Illustrator or Photoshop. When collaborating with sculptor Keary Rosen, Professor and Director of the Form Design Studio, I use wood and textiles.
GR: The two new prints that we are featuring are titled, "So Beautiful I Shall Never Forget It." Tell us about this body of work.
DDO: I have developed, and continue to develop, a personal constructed script. I call this writing system, "Metaphrase". It is a series that includes large-scale wall renderings (indoor and outdoor) and mixed media paintings. The series explores my ideas and questions of identity, language, meditation, religion and life. Each letter is a system that has been influenced by the Gothic script classification Textualis Quadrata, with hints of Eastern Kufic and Hebrew calligraphy.
GR: What's coming up for you and what's exciting you right now personally and artistically?
DDO: My full time job is being an art teacher at Bard Early college and I have not had a vacation in some time. So, in the first half of the summer I will paint 24/7 till mid August 2019. I am really looking forward to just painting without a particular exhibition in mind. After that I'll take a trip to Germany to check out the museums, galleries, and culture over there.
---
David's prints "So Beautiful That I Shall Never Forget It" are available for purchase in our limited edition shop. Click here to view them.
Read more about David and his work on his artist page, and stay tuned for updates and new work from him and the other Gitana Rosa artists.