Karen Epstein is a fashion photographer hailing from San Jose, California.
Currently she calls Brooklyn, NY home…
Her latest series Vacant City / Abandoned Manhattan can be viewed online through our partner @Artsy
The Met Steps 5:58am, 2020
GR: Tell us about your latest project or what you're working on now.
KE: I've been, well inspired is not the right word, but driven by the pandemic and quarantine in 2020. The whole situation: the virus, death, fear, stupidity, politics and isolation have all really effected me. I'm really unhappy and shocked and I just couldn't sit around staring at my walls. Frankly if it weren't for my very motivated and inspiring friends who have collaborated with me, I probably would bed just sat staring at the walls. Anyway, I have been shooting a series of surreal portraits and landscapes with people and still life revolving around social distancing, isolation, disease, the uncertain future, our current dystopian reality.
GR: How would you briefly describe your current body of work?
KE: Surreal, fashion sci fi.
GR: Any upcoming exhibitions, residencies, recent awards, grants, workshops, or travel?
KE: The International Center of Photography acquired one of my pandemic prints for an upcoming exhibition and their archives. Unfortunately due to the pandemic there's not a whole lot else going on. I was hoping to travel to Miami and California shoot and visit with friends but that's looking less and less likely….
Epstein's Pandemic  Global Images for Global Crisis presents a selection of photographs collected from the ICP Concerned hashtag on Instagram, initiated by the International Center of Photography in March 2020. The images, chosen by ICP staff across departments, present a wide range of responses to recent events worldwide, from the COVID-19 pandemic to Black Lives Matter protests and beyond.
The exhibition at @ICP in New York City will continue to grow alongside the Instagram archive in the coming months, eventually encompassing 1,000 images. We encourage you to keep showing us how you are responding in this moment by tagging #ICPConcerned on Instagram.
https://www.icp.org/exhibitions/icpconcerned-global-images-for-global-crisis
GR: What's been your most meaningful project or work of art so far?
KE: Probably this pandemic project. I really shook off all emotional and mental restraints for it.
GR: What, if anything, would you change about how you work or what you're creating?
KE: I tend to burn out on projects sort of quickly. I don't have a lot of patience. I am working on that!
GR: Do society, current events, or the nature of the art market influence what or how you create? If so, how?
KE: 100%. I am very keyed into current events and politics and art culture. I am a proud female feminist photographer and even if I am not trying to highlight a specific belief or topic the human struggle is always in mind and my convictions expressed.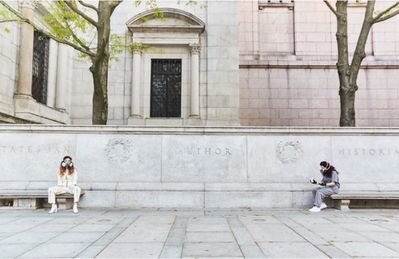 American Natural History Museum 5:08am, 2020
Inkjet archival print on photo lustre with 1" border
20 × 30 in
50.8 × 76.2 cm
Editions 1-10 of 10 + 2AP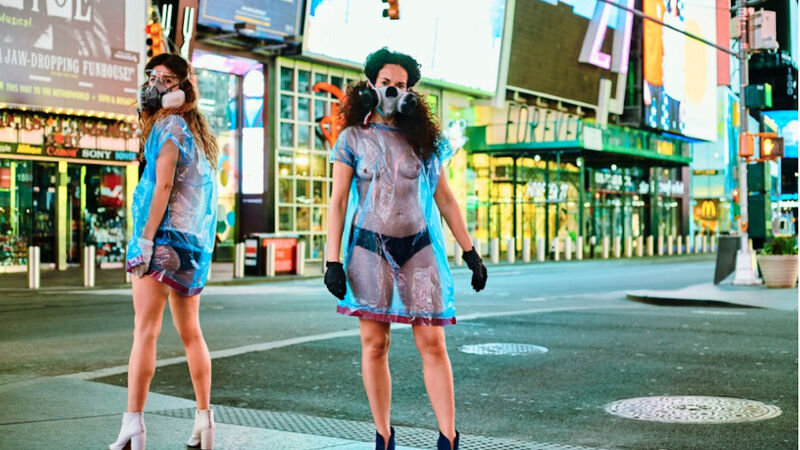 Times Square 4:34am, 2020
Inkjet archival print on photo lustre with 1" border.
20 × 30 in
50.8 × 76.2 cm
Editions 1-10 of 10 + 2AP