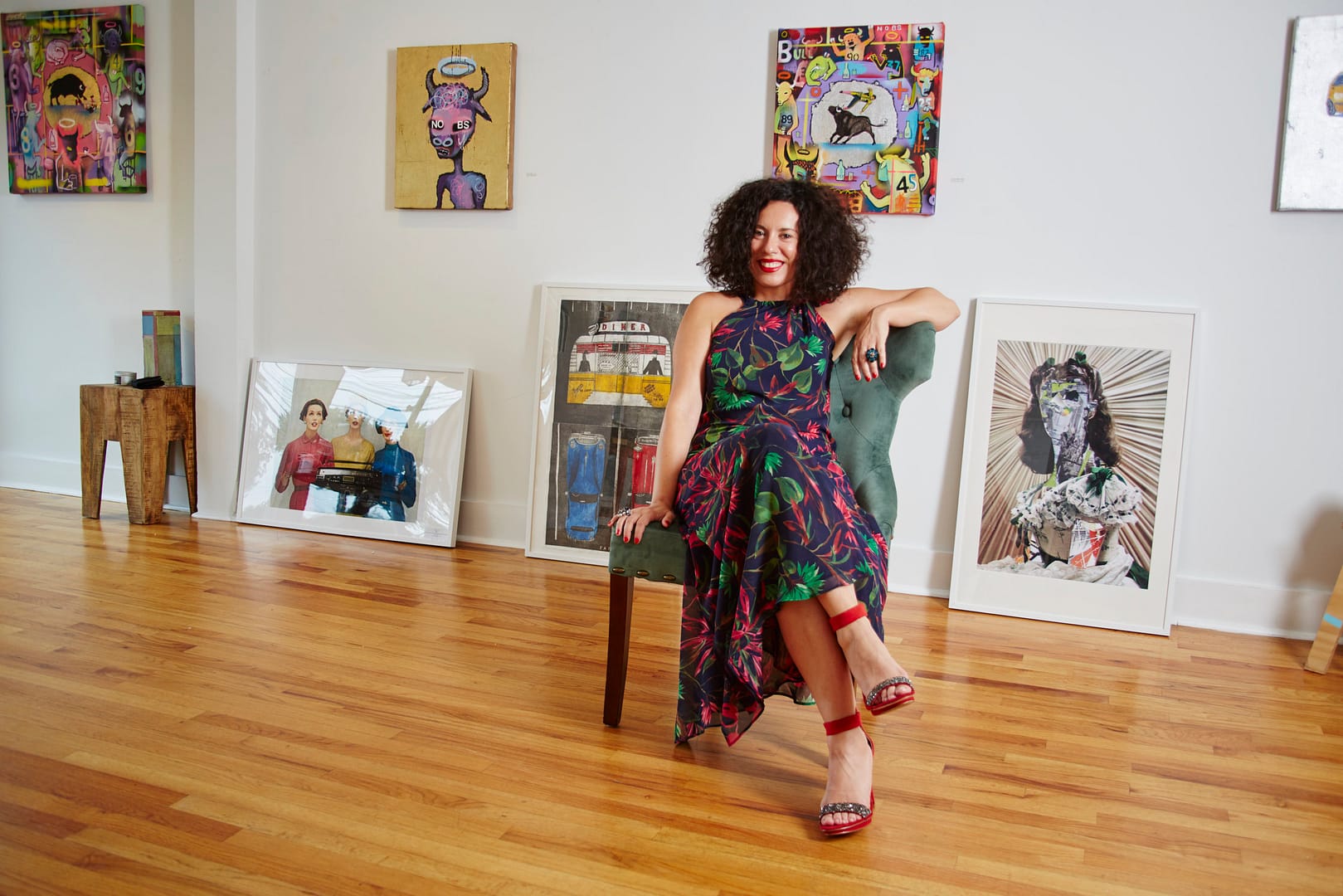 Gitana Rosa, founded in 2006 by Vanessa Liberati, represents contemporary art by emerging and established artists, fostering social, political, and environmental discourse. From the beginning, Gitana Rosa has embraced these values by utilizing post-consumer recycled paper and soy-based inks for marketing materials, implementing wind power and energy-efficient LED lighting, and creatively repurposing upcycled building materials and furnishings. Vanessa Liberati also contributes a portion of sales to organizations such as One Percent for the Planet, The Nature Conservancy, World Wildlife Fund, and the Human Impacts Institute.
After successfully hosting numerous acclaimed exhibitions in our Brooklyn, Chelsea, and Piermont, NY spaces, we have transitioned to a fully digital model. Despite this shift, our commitment to facilitating meaningful interactions between artists and communities remains strong. Our website now serves as a hub for artist profiles, interviews, online exhibitions, and the sale of limited editions and original works.
The Gitana Rosa team currently offers a diverse program that includes curated events, selected art fairs, and art advisory services. Our reach extends far beyond the confines of a physical gallery, connecting with audiences on a broader scale. We remain dedicated to providing a platform for stimulating dialogue, promoting sustainable living practices, and inspiring positive ideas.
VANESSA LIBERATI
Owner / Director